Steam Stopper Sizes
The size and shape of the shower that you are fitting the Steam Stopper onto is going to change which model you choose to buy.



We make 4 different shapes (as above), the curved, the square and the 45deg units are available to suit shower sizes from 865mm through to 1000mm showers and may need to be trimmed to size, cutting instructions here..



The rectangle Steam Stoppers are now available to suit from the 760 x 900 showers and variations up to 1200 x 1000.



For Steam Stopper Sizes click on the image of the shape you want below….to get more details.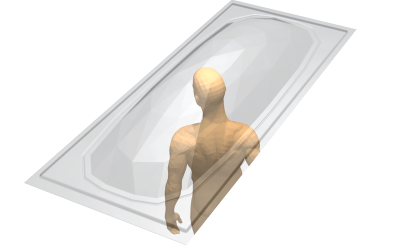 Bath Dome Steam Stopper 1675x760 Is now available. Un-trimmed BathDome Steam Stopper The bath dome is shipped out untrimmed at 1700 x 780. The reason for this is that most bath installs vary and we want to supply one that will can be modified to fit most shower over...
read more