Steam Stopper Installs using Aluminum U Channels
Steam Stopper Aluminum U Channel install is very easy.
Watch the video lower down the page to see how easy it is.
Included with your delivered Steam Stopper will be Aluminum U-Channels and stainless steel screws along with a square head screwdriver bit to fit the screws.
2 U-Channels for corner installs and 3 U-Channels for alcove (3 sided installs)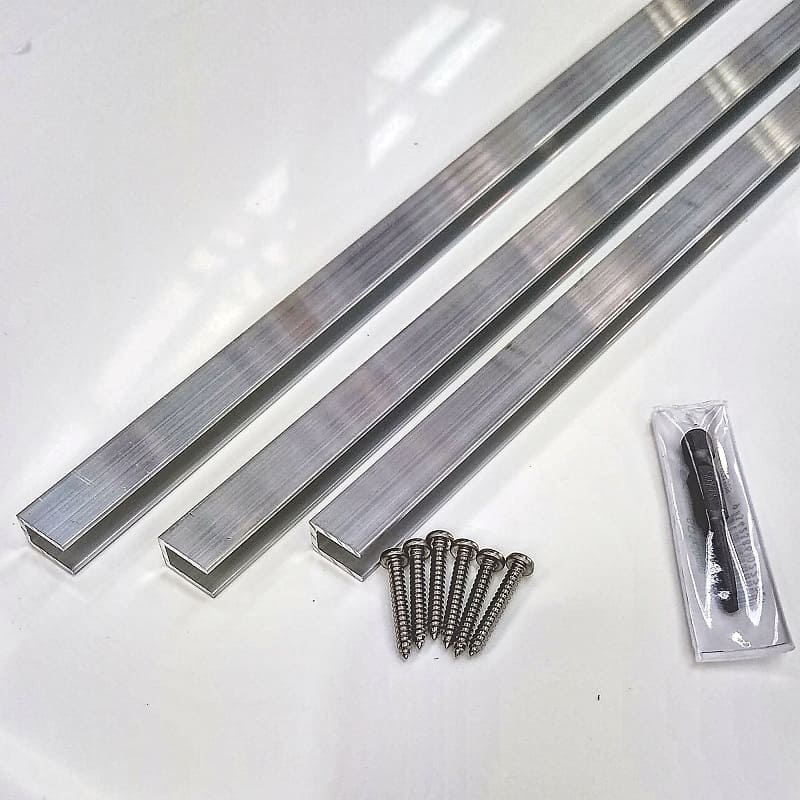 To view the install steps of your Steam Stopper, please click on the video.
You can purchase a Steam Stopper from any of the Resellers to the right and install it yourself.
Steam Stopper Installation Instructions
To download these instructions right hand click and choose 'save as'
*take note where you are saving it*
Mould Removal and bathroom cleaning is much easier with a Steam Stopper